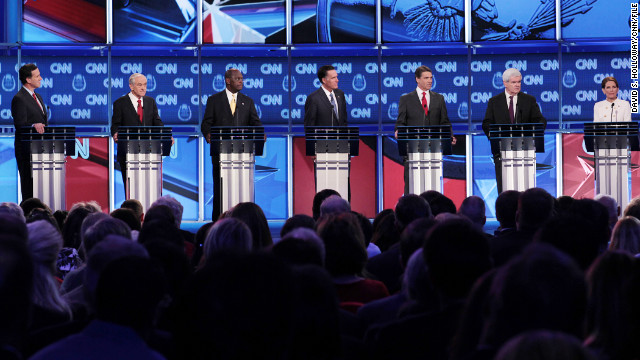 Three way Race to Headline Iowa Caucus. Are you excited?!
Republican candidates in the race to outset President Barack Obama in 2012 will face their first hurdle tomorrow in Iowa. Four years ago, Hawkeye propelled then Senator Obama into the White House. Obama won the Iowa Caucasus pretty comfortably, which put him in a strong footing against the formidable Clinton Machine.
Fast forward four year later... this year the contest is to be highlightted in a three-way race between Ron Paul, Mitt Romney and Rick Santorum. Three-way is always better than two way, if you know what I mean :-).
Rick Santorum may be the odd man out. In a Des Moines Register poll puts him in second place behind Romney with 22%. Romeny is at 24%,while Ron Paul is at 18%.
Newt Gingrich has all but faded away to the black ( no pun intended ). He's at 12%. This is the same guy who said a couple of weeks ago that "I'll be the nominee."
"I don't think it matters who wins it here," said Davenport-based GOP strategist Steve Grubbs. "The real issue is who wins that conservative spot coming out of Iowa. We are going to have a libertarian slot, a moderate one and a conservative one. And ultimately it's going to be Romney versus one of those conservatives."
If Romeny does win in Iowa, then he'll likely to win in New Hampshire. If he can 'somehow' make Newt Gingrich and Rick Perry kneel down in South Carolina and Florida, this year long Republican primary would be over in the month of January. That's why it's so important for a Romeny-alternative to win the state.
Rick Santorum will definitely stretch primary well in to the Summer.