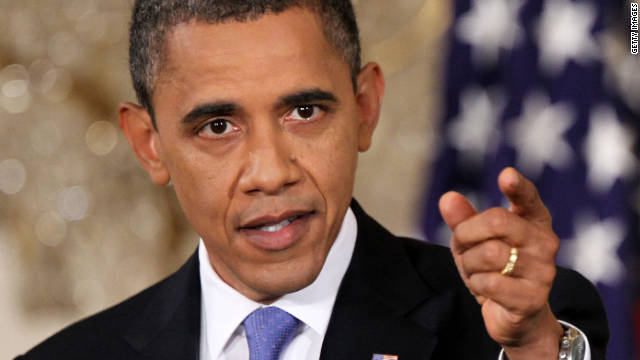 My "bill will help put people back to work and give our economy a boost right away," Obama told a morning crowd at Asheville Regional Airport. "But apparently, none of this matters" to GOP leaders.
"I've gone out of my way to find areas of cooperation" with congressional Republicans, the president declared. "We're going to give members of Congress another chance to step up to the plate and do the right thing."
But "if they vote against these proposals again ... then they're not going to have to answer to me. They're going to have to answer to you," he said.
In Asheville, the crowd repeatedly chanted "four more years" before and during Obama's remarks.
"I appreciate the 'four more years,' but right now, I'm thinking about the next 13 months," the president said. "We don't have time to wait. We've got a choice right now."
Obama's senior strategist, David Axelrod, vowed Sunday that every part of the bill will eventually have a vote.
"The American people support every single plank of that bill, and we're going to vote on every single one of them," Axelrod said on ABC's "This Week."